Our Story
Tayside Trail Association was formed in 2020 by a collection of local riders searching for a way to formalise communication with landowners, the local riding community and trail builders for the betterment of Tayside's trail network.
Whilst the focus is on mountain bike trails, Tayside's popularity with horse riders and walkers alike means that all types of trails from wild singletrack to core paths come under our radar; if we can make a trail drier, safer and more enjoyable…then we aim to do just that!
2019 to 2020

– Following a Tayside and Fife 'cluster meeting' by DMBinS, the long process of setting up a local Trail Association begins.

January 2020 –

The Tayside Trail Association is officially constituted as a non-profit voluntary organisation.

September 2020 –

Awarded £500 funding from Griffin Wind Farm to allow us to purchase Public Liability Insurance and specialist trail tools.

October 2020 –

Public Liability Insurance for Dig Days begins.

November 2020 –

Trail Coordinators attend a Trail Inspection training day, run by Paul Masson of Cycletherapy.

March 2021 –

An official agreement is put in place between FLS and the TTA to allow named 'unsanctioned' trails in Deuchny, Dunkeld, Ballo and Pitmedden to be maintained. Ecological Risk Assessments must be submitted before any trail works will be allowed within Pitmedden SSSI.

March

– Official trail maintenance days begin, with reduced attendee numbers to meet Coronavirus regulations.

September 2021 –

£1500 charitable donation from Muckmedden Events enables public liability insurance to be renewed for another 12 months and for communal trail tools to be purchased.

October 2021 –

 
Discussions with PKC begin to enable the TTA to carry out trail maintenance within Kinnoull Hill Woodland Park.  Ecological Risk Assessments must be submitted before any trail works will be allowed within Kinnoull Hill SSSI. 

DMBinS Scottish National Trail Summit is held at Kinnoull Hill Forestry Shed followed by a practical session led by the TTA. Trail Associations and individuals 'rough out' a new section of trail which should reduce conflict between user groups on the fireroad between the Bike Park and the Aitken Arboretum. The trail was used in the Fair City Enduro the following weekend, before being closed again due to the poor surface. Discussions have begun between TTA, FLS and DMBinS to re-surface the trail and make it an official extension of Deuchny Bike Park.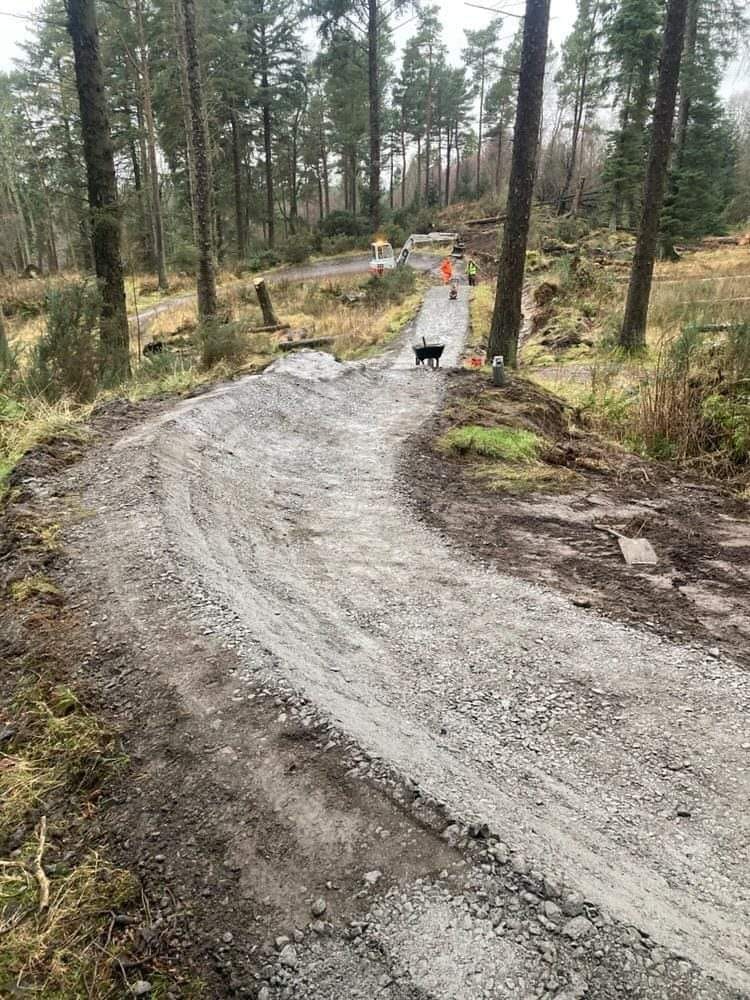 November 2021 –

The TTA send relevant information to landowners after Storm Arwen and Storm Malik, notifying of closed trails, roads, overhanging trees etc. 
December 2021 –

Trail maintenance days continue to take place in Pitmedden and Deuchny. Attendee numbers still reduced to meet Coronavirus regulations.

January 2022 –

 

Draft Preliminary Ecological Risk Assessments received from ECOS (for trail works within SSSI's and protected areas).  These are still subject to acceptance by TTA and landowners.

Further storm damage across the region. More trails closed.  TTA haven't carried out any trail inspections yet.
…The story continues!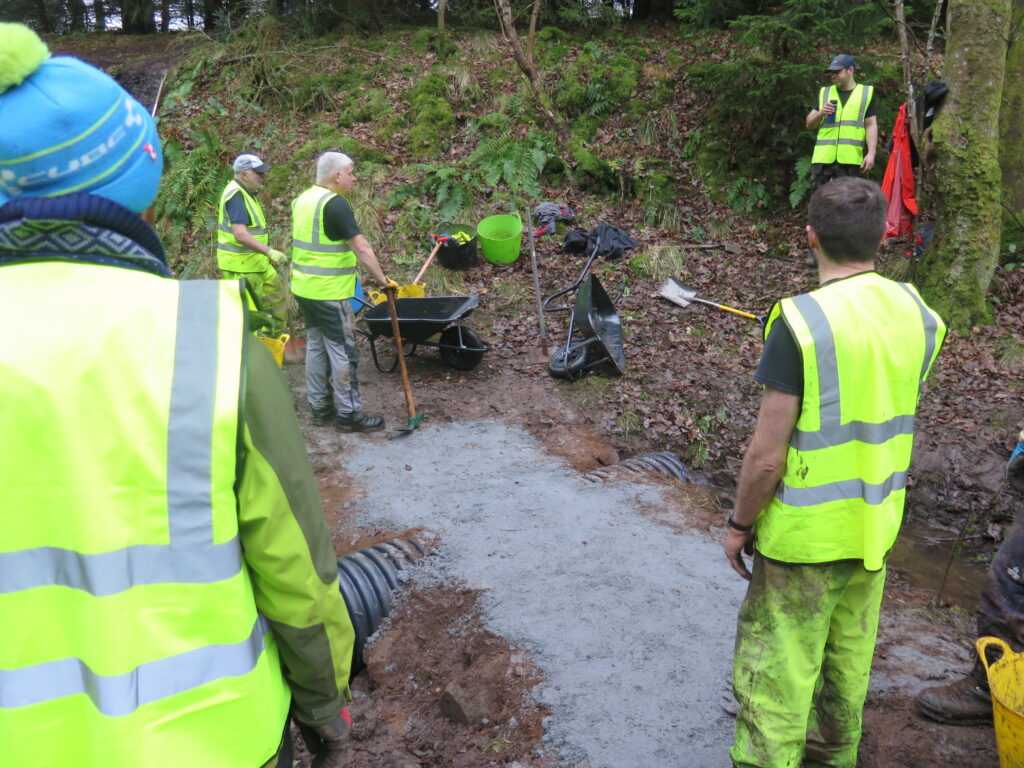 Our Vision For The Future
To develop the communication links between all parties
To raise funds to pay for volunteer training, tools, insurance and materials
To have more trained Trail Coordinators in each area
To have designated volunteers within the TTA to focus on communications, education and liaison between user groups, landowners etc.